About us

Our advantages

Our regulation

Safety of client`s funds

Recognition and award
ANG Markets

takes pride in providing customers with quality, value, excellent service, and customer support. Your satisfaction is of the utmost importance to our customer support and service staff.

Looking forward, we are committed to growing, and expanding our brand. ANG Markets will continue to provide products and services that exceed your expectations for quality, consistency, and transparency. It is my personal promise that ANG Markets will maintain its commitment to you, the clients who made our success possible, by continuing to create products and services that we can all be truly proud of. It is our goal to empower traders by giving them real trading tools, so they can excel.
Zero commissions and narrow spreads
Client trading performance is enhanced by eliminating all commissions and fees and the narrowest spreads in the industry
Superior trading software
Choose from MetaTrader 4 or MetaTrader 5, trade from your PC, Mac, ipad, or any mobile device. All trading software provides real-time prices in all major currencies, market indices, shares, and commodities as well real-time charts and market news.
Product Offerings
In addition to Forex, ANG Markets offers trading in indices, shares, and commodity CFDs, as well as options on most products.
Hedging Capabilities
Clients can open positions in the same instrument in opposite directions, without the positions offsetting and without using additional margin. Clients have complete control over whether they close or hedge their positions to reduce risk.
Rapid and fair trade execution
Market orders are confirmed within seconds at prices clicked on or accepted by the client. ANG Markets also has a "zero slippage guarantee" for all Forex Stop and Entry Stop orders.
Low margin requirements
ANG Markets provides access to Forex, share, and index trading with margin requirements of 0.5% on Forex, 1% on Share Indices, and 5% on individual shares.
Safety of Funds
Assuring client fund safety is one of the single most important factors in the financial industry. ANG Markets secures customer funds at highly rated banks an depository institutions.
Risk is limited to deposited funds.
ANG Markets
's sophisticated margin and dealing procedures mean that clients can never lose more than their funds on deposit.
ANG Markets maintains strict compliance policies in all aspects of it's business to ensure that we are up-to-date on our regulatory obligations. In keeping with those policies, our parent company, ANG is duly registered as a Financial Service Provider in New Zealand, and maintains a membership with an approved Dispute Resolution Scheme to further protect it's clients interests.
​
NEW ZEALAND COMPANIES OFFICE
FINANCIAL SERVICE PROVIDERS REGISTRY
LICENSED ACTIVITY: Entering into or trading on an exchange, in an over-the-counter market or otherwise, the following on behalf of another person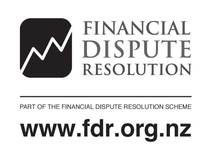 MAXIMUM COMPENSATION PER CLAIM: 200,000 NZD$
The most important factor in the financial industry.
ANG Markets`s management have been in industry of fx trading since earliest 2000 for over 10 years of experience in the marketplace, and we are able to offers additional legal and structural guarantees:
Client funds held with ANG Markets are maintained separately may never be utilized for operating expenses.
In the unlikely event of ANG Markets's bankruptcy, client funds are legally protected and returned directly to the customer.

ANG Markets offers a fully government regulated funding solution as member of Dispute Resolution Scheme for Financial Service Providers.
ANG Markets takes pride in providing customers with quality, value, excellent service, and customer support. Your satisfaction is of the utmost importance to our customer support and service staff. Looking forward, we are committed to growing, and expanding our brand.
​ANG Markets will continue to provide products and services that exceed your expectations for quality, consistency, and transparency. It is my personal promise that ANG Markets will maintain its commitment to you, the clients who made our success possible, by continuing to create products and services that we can all be truly proud of. It is our goal to empower traders by giving them real trading tools, so they can excel.

CEO AND FOUNDER OF ANG MARKETS LTD
---
---
---
​OUR ADVANTAGES

​- No Dealing Desk Execution

- C

ompetitive bid/ask

- Rapid and transparent execution

- 24h multilingual customer support

- Global access to over 3000 global markets from one account

Individual account

For Beginners and Experienced Traders

- Minimum Deposit USD 500

- Spreads as little as 2 pips

- Trade on MT4 & MT5 Platforms

- M

ay be opened as Swap-Free

(

Islamic

) Accounts​

Corporate account

For Money Managers, Hedge Funds

- Minimum Deposit USD 50,000

- Variable Spreads as little as 1 pip

- Trade on MT4&5 & MAM Platforms

- M

ay be opened as Swap-Free

(

Islamic

) Accounts
---
​LIVE QUOTES & FX CALENDAR
---
ANG Markets HQ

---

ANG Markets Italy Sales & Training Office


---

ANG Markets Spain Sales & Training Office

Paseo de la Castellana 95-15 ,

Madrid Financial District Torre Europa, Madrid

Email:

info@angmarkets.com

​

---